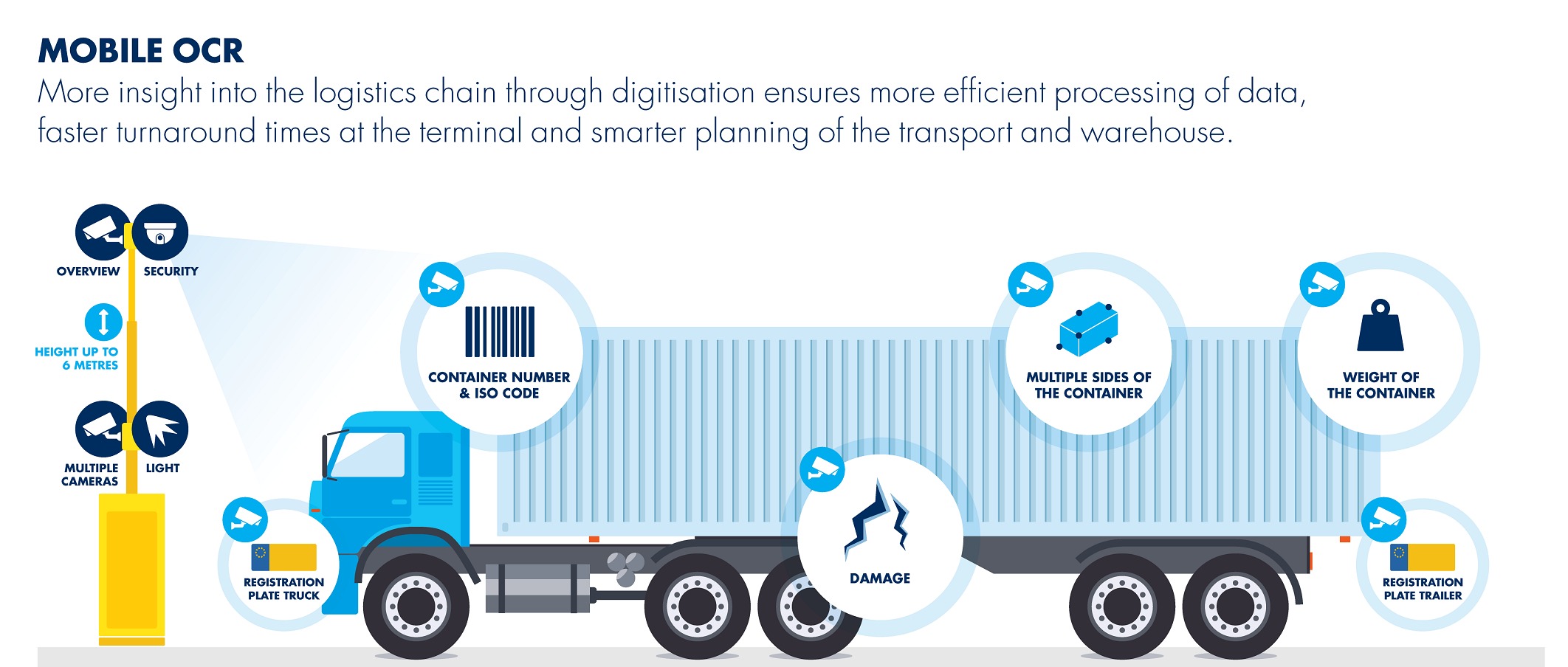 MOBILE OCR
The success story of highly accurate truck- and container recognition dates back to the early '90's where CERTUS introduced the automatic capturing of container details in the US Ports. As of today, the technology has been installed at hundreds of ports & terminals all across the globe.
With the launch of the Mobile OCR, this technology has been made available in a mobile version. The unit is extremely easy to deploy, based on a robust design that provides a rich set of data on truck traffic and containers. Port Authorities, Terminal Operators, Depots and Logistic Hub Operators will greatly benefit from a system providing detailed information that can be used to gain insight into truck traffic and apply process automation.
Shippers and forwarders can use this solution to create a proactive supply chain by using the data to understand the location of a container in real time. Pre-defined notification messages will inform the shipper/forwarder when a container has arrived at a certain location.
The main benefit of the Mobile OCR is that it's, hence its name, mobile and operates autonomously. Meaning there is;
No need for civil works
No need for IT changes
No need for power infrastructural changes with the optional power pack
No need for a large set-up area, its dimensions are limited and can practically be deployed along the road and start sensing trucks and container immediately
Easy Integration
Captured data can be accessed via the CERTUS Cloud Portal (also available on Phone/Tablet)
Use the historical search function to export, share and identify patterns in the data
Integrate the data in real-time into your own system via the standardized API interface
Allows for 3rd party sensors to be integrated