MAINTENANCE & SUPPORT
We understand like no other, that reliable operations are dependent on the continuous working of automation systems , thereby critically indicating the need for proper maintenance and support.
After system acceptance, CERTUS offers a standard warranty and various M&S programs to keep systems operational at the highest levels of availability and performance. This includes software and hardware support via phone, website, email, and when needed, on site. In addition, a variety of other aftermarket support services are offered.
Each customer is assigned a primary Service Center. The primary support location will be based on proximity to one of our global service centers. Customers may request other locations as appropriate to the project. Hours of service range from business hours up to 24/7 and are based on the time zone of the customer.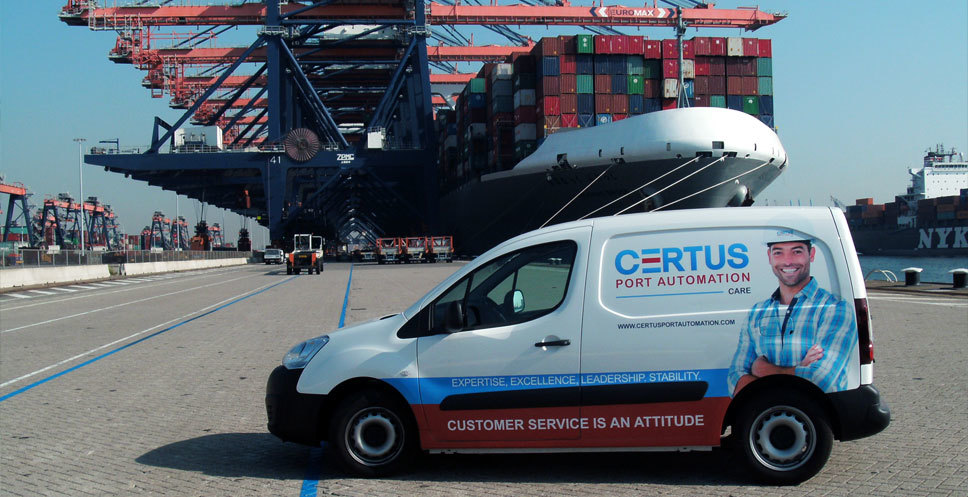 As a standard, all our M&S programs include a yearly maintenance visit where we jointly review the system maintenance plan, performance and spares. This guarantees systems deployed are, and stay, in good condition. The conclusions resulting from the maintenance visits are input to our R&D program as well for product improvement.