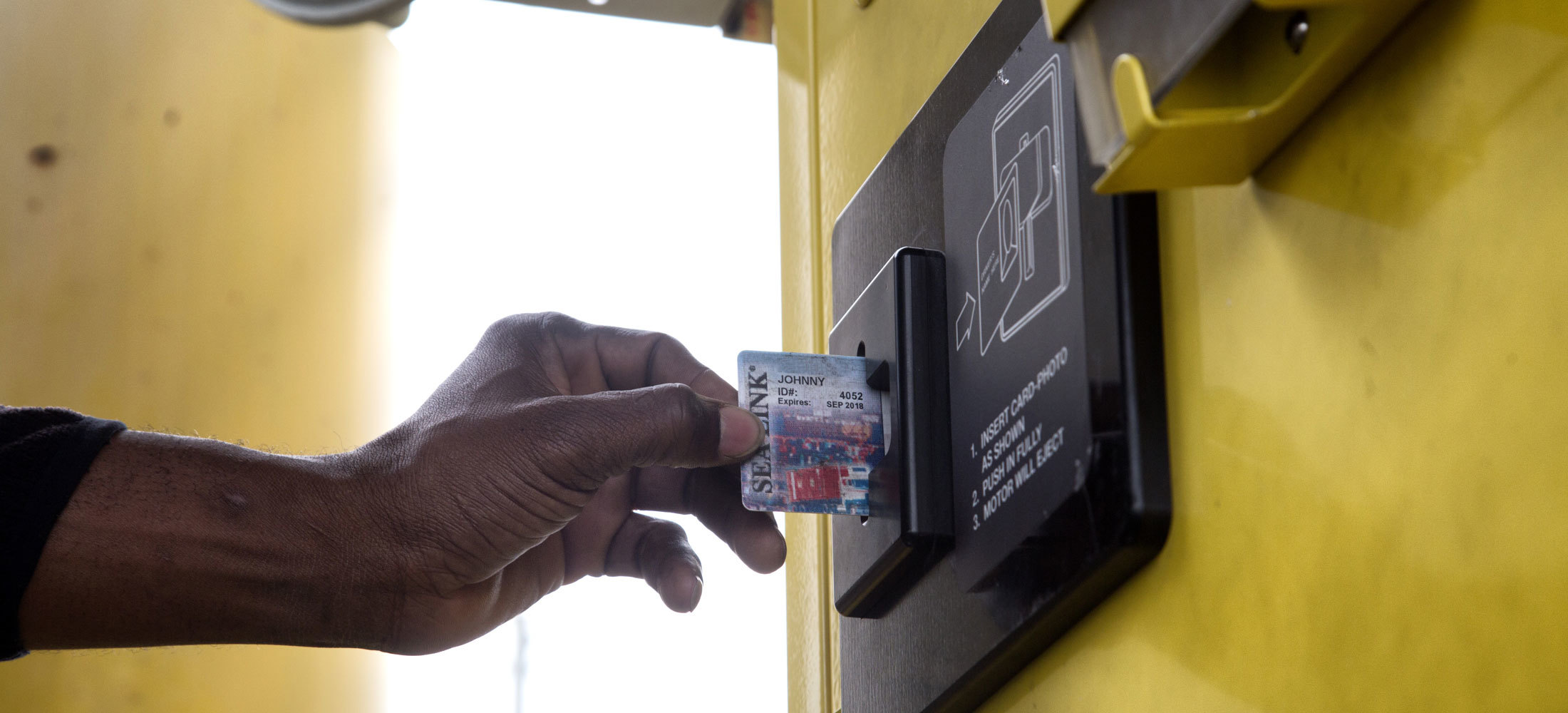 DRIVER IDENTIFICATION SMART CARDS
Protect and control access to your premises, restricted areas and equipment. By installing card reader access on traffic barriers, access gates, main doors, internal doors and equipment control boards, CERTUS supports provides control over personnel, visitors and supplier access traceability, thereby securing the facility and operations.
 The CERTUS package includes the full solutions to:
Produce: Issue own contactless RFID cards printed in full color
Monitor: Monitor and report all events such as access/arrival
Define: Control authorizations over areas, group authorities, users and single readers
Administer: Easily add and update new staff and related authorizations
Link: External employee databases can be used to control users
Limit: Simply produce temporary cards for visitors & suppliers with limited rights
Verify: Via the use of biometrics, control whether the owner user of the card is really the owner
As access control has a close relationship with Gate automation, CERTUS integrates with all community card systems, such as Cargo Card, Alfapass, Rhides, TWIC and others. 
By combining Access Control with process automation solutions from CERTUS, the "zero error" traceability concept can be further embraced. One of the advantages of our integrated solution is that operations personnel can be given a single dashboard to fully monitor & control operations as implemented in our Gate Operating System. This reduces training efforts as well as maintenance & support costs,  and makes making oOperations more effective.
When an  incident alarm is triggered, it is possible to ascertain who was driving, which job order was being executed, what the current position is, and which container it was actually carrying. By making use of an integrated CCTV solution as well, operations can perform in an effective and efficient  manner.