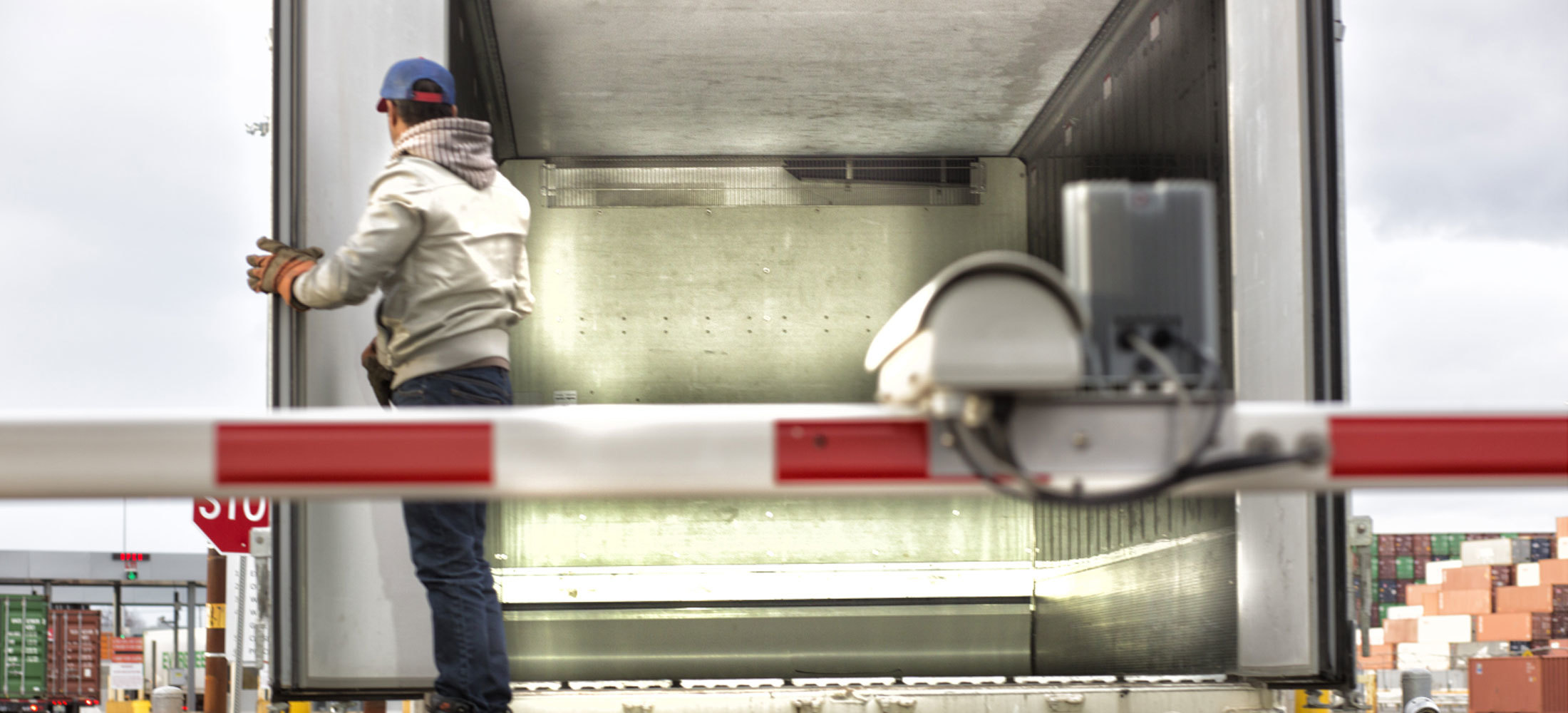 EMPTY CONTAINER INSPECTION SOLUTION
Terminal operators who are responsible for the inspection of empty containers, gate clerks are required to verify the inside of the container. For this purpose, the Container Empty Check was developed. The solution optimizes the gate handlings by having remote clerks perform the tasks instead of having gate clerks within the gate lanes. The system utilizes a high-resolution camera together with illumination, mounted to a lane entry barrier.
The system forms an integral part of the Automated Gate solution, where the driver is instructed via the Gate Kiosk to have its container opened. The GOS will store images of the container interior and the remote gate clerk will be able to provide instructions to the driver via remote VOIP communication.