CRANE OCR CONTAINER IDENTIFICATION
CERTUS Crane OCR automatically identifies container and equipment details during the loading and discharge at the quayside operations.
C-Crane V3 is a fully integrated OCR system that automatically reads and records the container ISO code number as it is handled by an STS crane. The system integrates with the crane's program logic control (PLC) system for triggering and data processing purposes. The sophisticated image capture and recognition system is installed directly on the crane and interfaces with the crane control system.
The benefits of installing OCR on the cranes are numerous, however a significant one is found in the reduction of workers under the cranes, one of the unsafer work areas at a terminal. Those checkers or tally clerks who are responsible for recording container numbers that discharge and load can be seated remotely in safe work environment. Since OCR automatically tallies containers at an extremely high rate of accuracy, only the exceptions need be handled by human intervention and that exception management can be performed remotely in the safety of a building on or off terminal if necessary.
C-Crane systems include all hardware and software components for direct installation on container handling equipment. A rich set of optional features can be offered including; damage images, door direction, hazardous labels, as well as reading and reporting the UTR (terminal tractor) numbers onto which the container is transferred. The C-Crane system also supports operations where quay cranes have either platform or non-platform structures.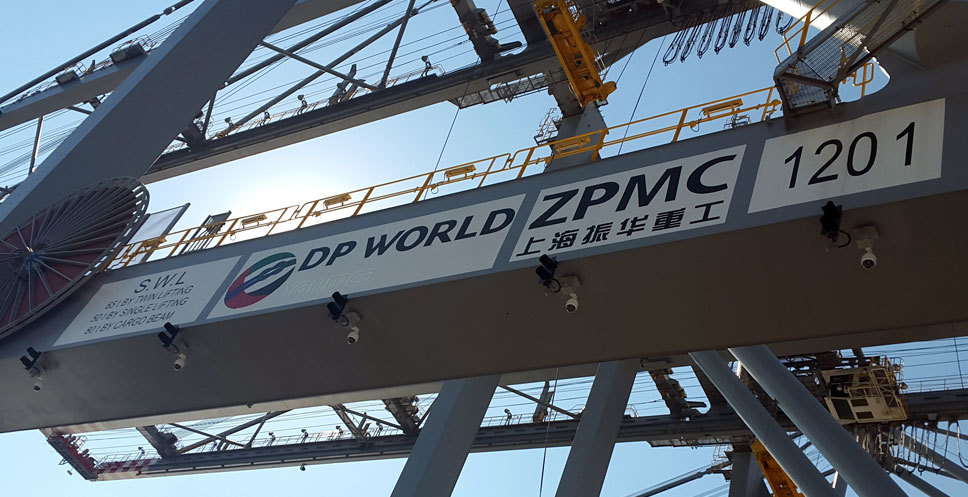 The C-Crane system includes an array of ruggedized digital high-performance camera units mounted on the crane structure, designed to handle all standard sized containers. The container code information is processed by the C-Crane host computer that is installed on the crane. The container recognition results, and as well as all the other optional inputs offered, are extracted and then transmitted to the central server. OCR results are provided within seconds to the TOS and include data critical to the operation including container number, size/type, file path to the images and other important information.
C-Crane can match the container numbers to a job manifest in order to verify the OCR results. Container numbers and images are logged to support manual audits. Key Benefits of the Crane OCR System:
Automatic registration of container loading and unloading events
Door direction which enables better planning and management of operations
UTR reading enables higher levels of efficiency in the yard and accurate container tracking
Eliminates work performed by tally clerks or checkers at the quay crane, leading to increase in safety and may enable reduction of insurance premium due to increased worker safety
Enables reduction of labor associated with tallying container movement at the quay crane thereby increasing efficiency
Eliminates need to manually check every container, moving to review of exceptions only
Enables real-time data processing
Crane OCR integrates with the PASS Navigator GOS to provide remote handling of exceptions and performance monitoring.
CERTUS has deployed Crane OCR to over hundreds of cranes around the globe, including various types of crane manufacturers, spreader configuration and mode of operations.