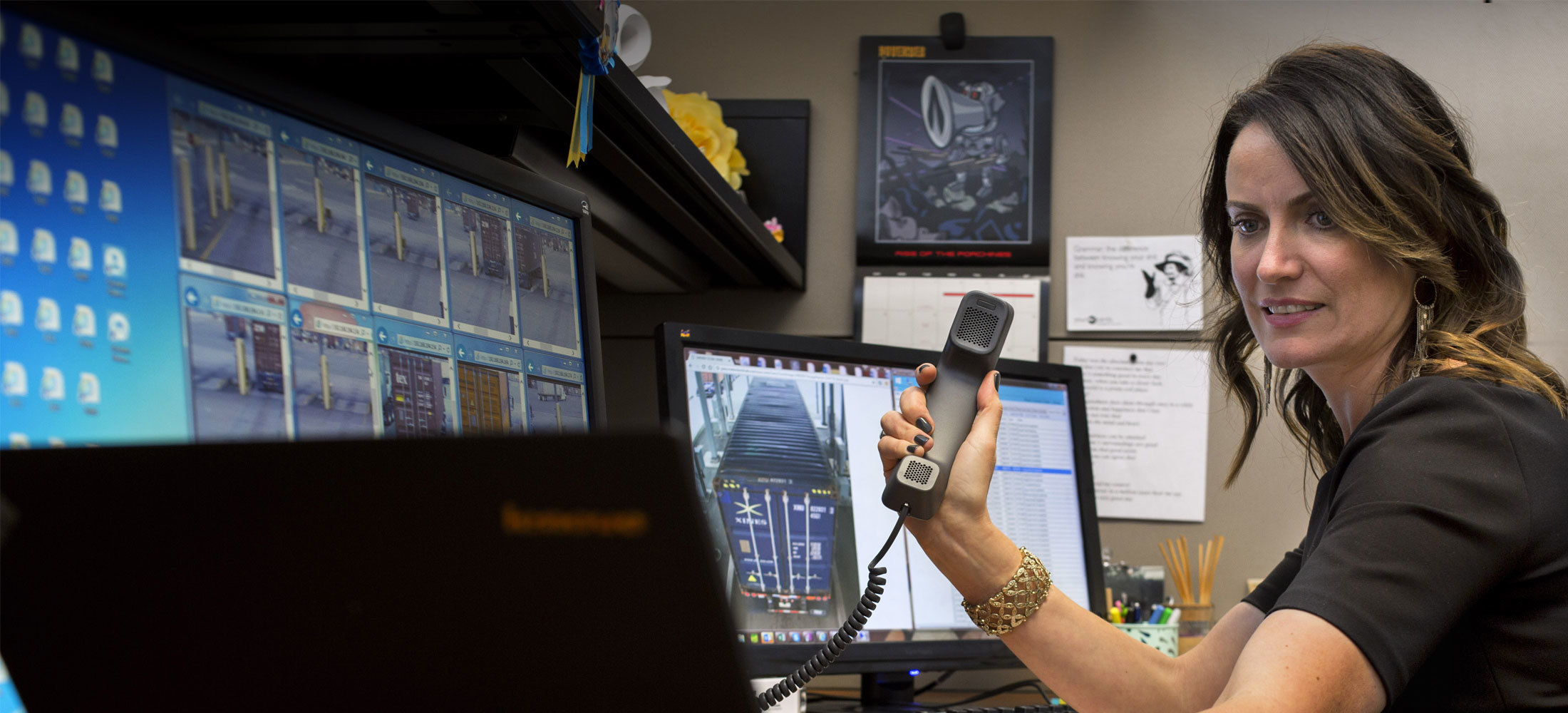 GATE OPERATING SYSTEM (GOS)
CERTUS created the Port Automation & Security System (PASS) with its proven and intuitive PASS Navigator GUI to fulfill the data fusion requirements in container terminal automation and provides from simplified control over sensor technology. PASS is a software layer that is designed to operate as middleware between the various sensors and a (terminal) host system.
CERTUS believes that for deployment, minimal customization to existing systems should be required in order to minimize risks, reduce costs and support short implementation times. To achieve the goal, we have pre-integrated every subsystem with PASS, which leaves only the interface to the host system, which is customer specific. Integrations with all the major TOS vendors exist already.
PASS Navigator GOS supports for:
OCR result retrieval, image & video viewing
Exception handling to control operations
Dashboard / heartbeats for trouble shooting
Status control over barriers, traffic lights, etc.
Settings control for hardware devices
Process KPI monitoring
Reports and exports for analysis
Job stepping and related messaging
The PASS Navigator GUI has been defined with input from end-users using the system in the day to day operation.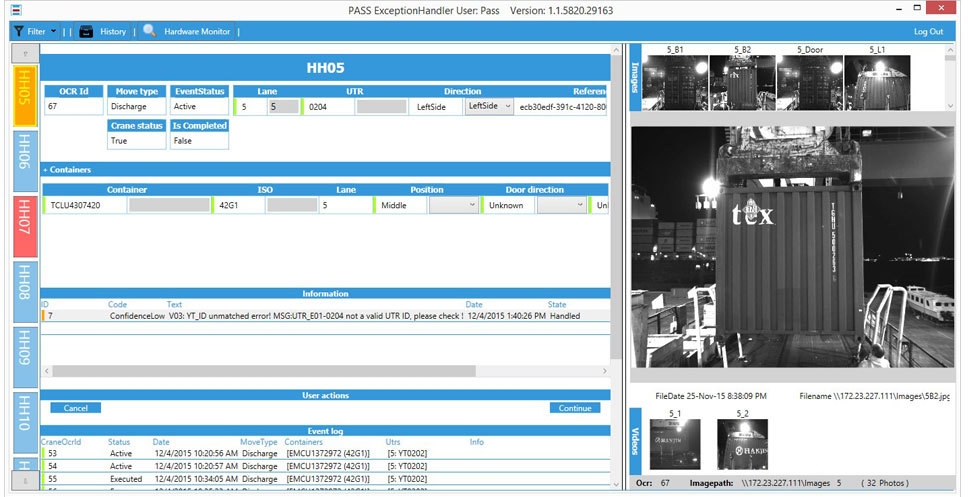 By deploying PASS, operations receive optimal control over movements of containers, equipment and people due to:
Process exceptions are real-time, and visible in a single queue
Resolution of exceptions from any location through the web client
Allows filtering on exceptions and provides all necessary details to resolve errors the quickest
Allowing multiple trouble clerks from multiple locations to work on a single queue according to mechanisms like first in first out.
In addition, the process KPI dashboard provides indicators which give a quick impression on how both system and operations are performing.